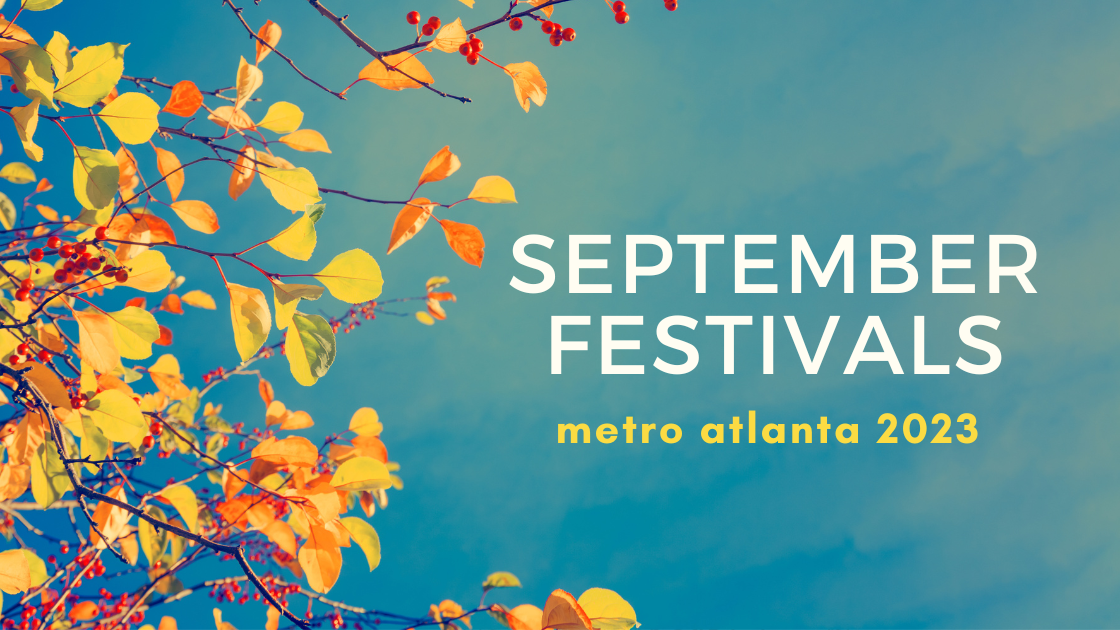 Fall festival season has begun in Atlanta! Here's my 2023 list of all the best festivals taking place around Metro Atlanta during the month of September.
Yellow Daisy Festival (September 7 – 10): Stone Mountain Park's Yellow Daisy Festival is one of America's favorite and most well-known arts & crafts festivals.
The Butterfly Experience (September 9 – 10): In addition to up close and personal encounters with butterflies, guests of Dunwoody Nature Center's Butterfly Experience will enjoy crafts, animal shows, educator-led programs and activities, musical and magical performances.
Gwinnett County Fair
(September 14 – 24): Enjoy concerts, carnival rides, livestock shows, food, and fun at this year's Gwinnett County Fair.
Buckhead Fine Arts Festival
(September 16 – 17): This two-day fine arts outdoor festival will feature approximately 100 painters, photographers, sculptors, metalwork, glass artists, jewelers and more!
Cumming Art Fest
(September 16 – 17): The 2nd annual Cumming Art Fest will feature 90 artist displays and a creative Kidz Zone for youngsters and their families.
Newton Park's Pup-A-Palooza
(September 16): This fun event features live music, an animal balloon twister, a pup mascot, pet-related vendors, and more. There are also contests for Best Dressed Dog and Best Dog Trick.
Roswell Arts Festival
(September 17- 18): The 57th annual Roswell Arts Festival will feature artists and local entertainment, children's activities, food trucks, and a healthy dose of small town charm.
Stone Mountain Pumpkin Festival
(September 16 – October 29): Don't miss Stone Mountain's yearly "Play by Day, Glow by Night" event. The list of activities for both children and adults is endless, so be sure to check out their site for all the details!
Suwanee Fest
(September 16 – 17): Nearly 200 vendors and exhibitors, 15 entertainment acts, and one amazing parade are just some of the highlights of this beloved fall tradition.
North Georgia State Fair
(September 21 – October 1): The largest festival in Metro Atlanta, the North Georgia State Fair will feature live music, petting barns, flower shows, fair food, and one of the largest carnival midways in the U.S.
Atlanta Greek Festival
(September 22 – 24): This year's festival will feature new experiences with the same fascinating world of Greek culture, faith, tradition, and cuisine.
Sandy Springs Fall Arts and Craft Festival
(September 23 – 24): The event will include a children's play area, local musicians, interactive art stations, plus up to 150 arts and crafts participants in every discipline.
Duluth Fall Festival
(September 30 – Oct 1): The roots of Duluth Fall Festival go back more than 50 years, and this year's lineup includes fantastic food, entertainment, arts & crafts, a parade, and much more!