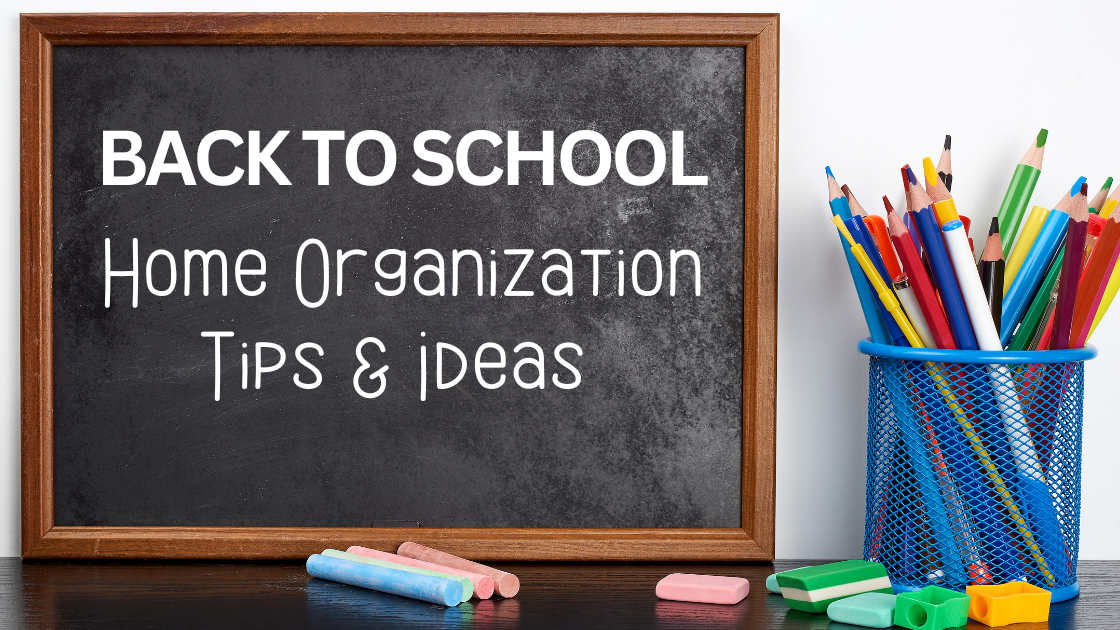 Those first few weeks of school can be tough! To avoid last minute searches or the dreaded car-turnaround, try implementing a few of these organization tips in your home. Don't stress about the look or design of the systems you implement, rather keep your focus on ease of use and functionality.
1. Morning Checklist: Keep a checklist of all the items your kid(s) should have for school each morning and post it in a highly visible spot (preferably near the door). Suggested list items are: lunch, snack, water bottle, gym clothes, homework, backpack, etc… If your kids have different activities throughout the week, create a detailed list for each day highlighting the unique item(s) of the day.
2. Designated Drop Zones: Give your children storage spaces where they can easily place their school items. Remember, this doesn't have to be a fancy or expensive setup. Whether it be a hook for their backpack, basket for their lunch box, or cubby for shoes and jackets, the key is to create designated spaces where your child can easily store (and then find) their personal school items.

3. Closet Clean Out: Help your child go through their closet and clean out any items that are too small or too worn-out for wear. Don't forget to review socks, underwear, and shoes as well! Getting rid of these items will not only decrease the amount of clutter in your child's room, but it will also help avoid morning frustrations and last minute outfit changes.
4. Label Everything: It can be a tedious task, but labeling your child's clothing and school items now will save you time and money later in the school year. Have your child write their name on notebooks, binders, on the inside of shoes, backpacks, and hats. Use waterproof labels for clothing, jackets, lunch boxes, water bottles, or anything else that you will wash regularly. If your child uses electronics at school, label chargers and accessories in addition to their devices.
5. Snack Station: Set up a designated snack section in your pantry and refrigerator for quick and easy lunch packing. After-school snack time will also be simplified since kids will be able to make smart food choices without needing your input or guidance.