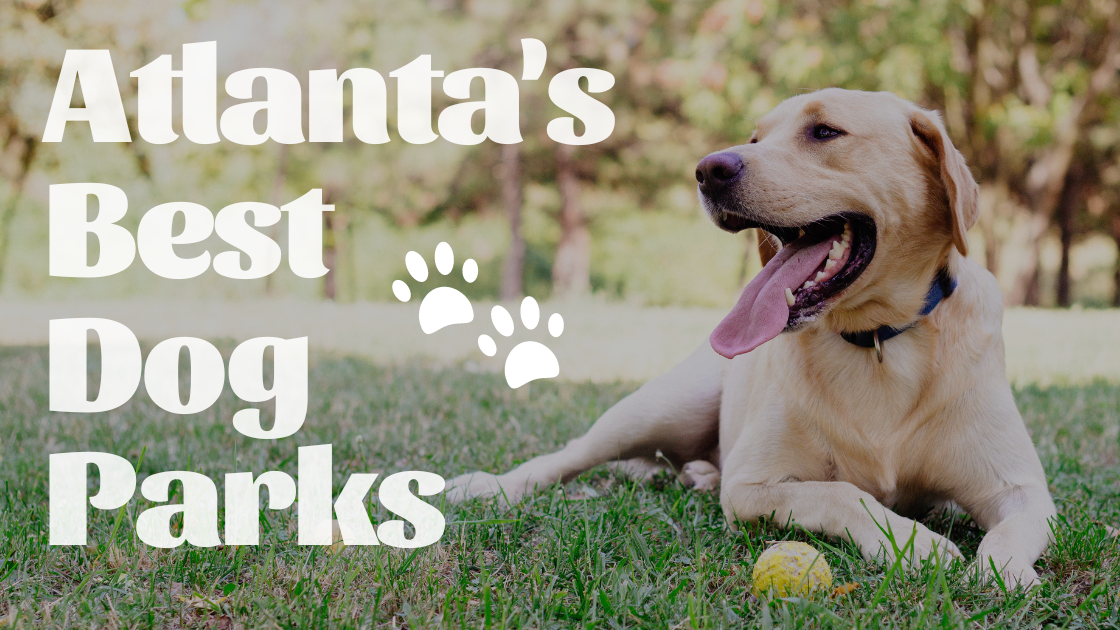 Treat your dog to an afternoon of running, exercise, and playtime at one of these popular Metro Atlanta dog parks. I've listed my top 7, but would love to hear from you if there are any hidden gems that I may have missed.
Brookrun Dog Park
: Looking for a shaded park for your pup? Brookrun in Dunwoody offers three acres of completely fenced-in fun all beneath the shade of a beautiful tree canopy. The park is divided into two off-leash areas – one for large dogs and one for small, plus it features water stations, free waste bags, and numerous trails to enjoy.
Piedmont Park
: Atlanta's famous Piedmont Park has had an off-leash dog park since 2002. Separate spaces for large and small dogs, water spickets, restrooms, and weekend appearances by King of Pops are just a few of the features that make this a local favorite.
Newtown Dream Dog Park
:
With one-acre of artificial turf, sprinklers, and dog-themed obstacles, this John's Creek park claims to be one of the top dog parks in the country. Complete with walking trails, shelter, benches, and separate space for large and small dogs, this is a park worth checking out!
Oakhurst Dog Park
: A favorite among Decatur residents, Oakhurst Dog Park is a mixture of open and wooded land spread across two beautiful acres. Water fountains, waste bags, and shaded picnic tables and benches are added perks for both dog and owner.
Chattapoochee Dog Park
: Not a lot of information is given on the Duluth website for their Chattapoochee Dog Park, but online reviews rate this as a great destination for dog owners. Large dogs have an impressive two acres of run space, and small dogs have their own acre to play in. Both have interactive fountains, dog agility equipment, and seating.
Fetch Park & Ice House
: Another dog park with a twist, Fetch is a full service restaurant that offers a (leashed) dog friendly patio and a large (off-leash) dog park. Not far from the Beltline in Old Fourth Ward, Fetch lets you unleash and unwind while still enjoying the company of your furry companion.
Freedom Barkway:
Less than a mile from downtown, Freedom Barkway is a two acre dog park also located in the Old Fourth Ward neighborhood. With lots of involvement from the local residents, this fun dog park is the home to numerous events and activities benefiting the community.