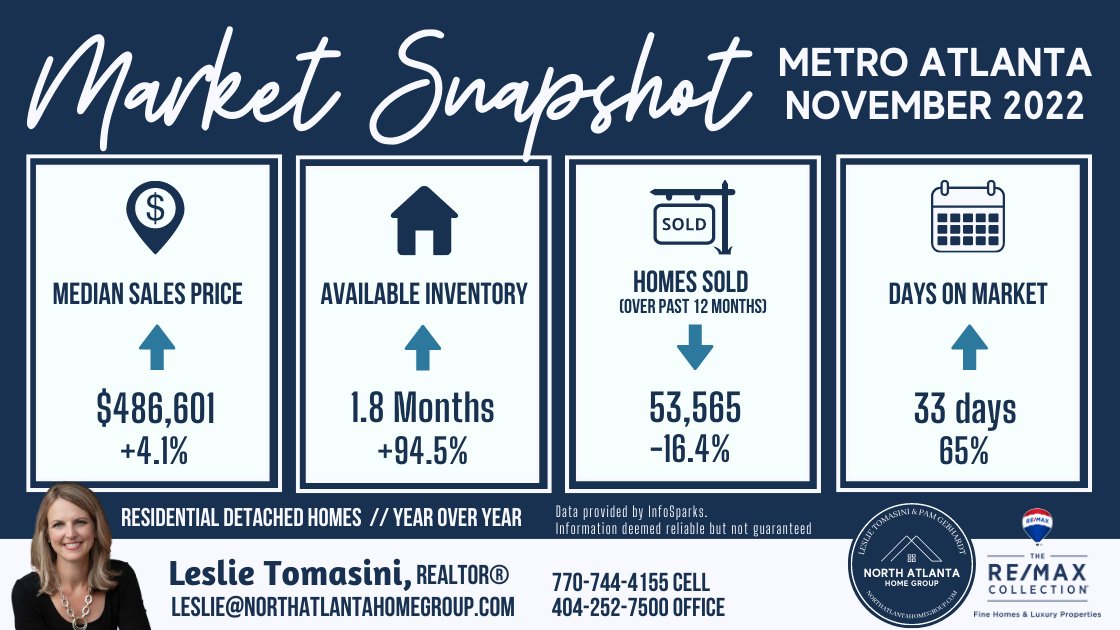 There has been a lot of buzz about the real estate market the past few months as the Federal Reserve began a series of rate hikes that resulted in mortgage rates reaching up to 7%. In the past few weeks, those rates have dipped back down and as a result, the market has picked back up.
The holidays are historically a quieter time of year in real estate as sellers prefer to wait until after the new year to deal with showings. But high demand in the Metro Atlanta area and a lack of inventory to match high buyer demand has resulted in a busy Atlanta real estate market. Updated and well-maintained homes are still experiencing multiple offers and if priced appropriately, sellers are still experiencing perks of a strong market.
If you are considering the purchase or sale of a home in 2023, now is the time to start planning and we would love to help guide you in this process.