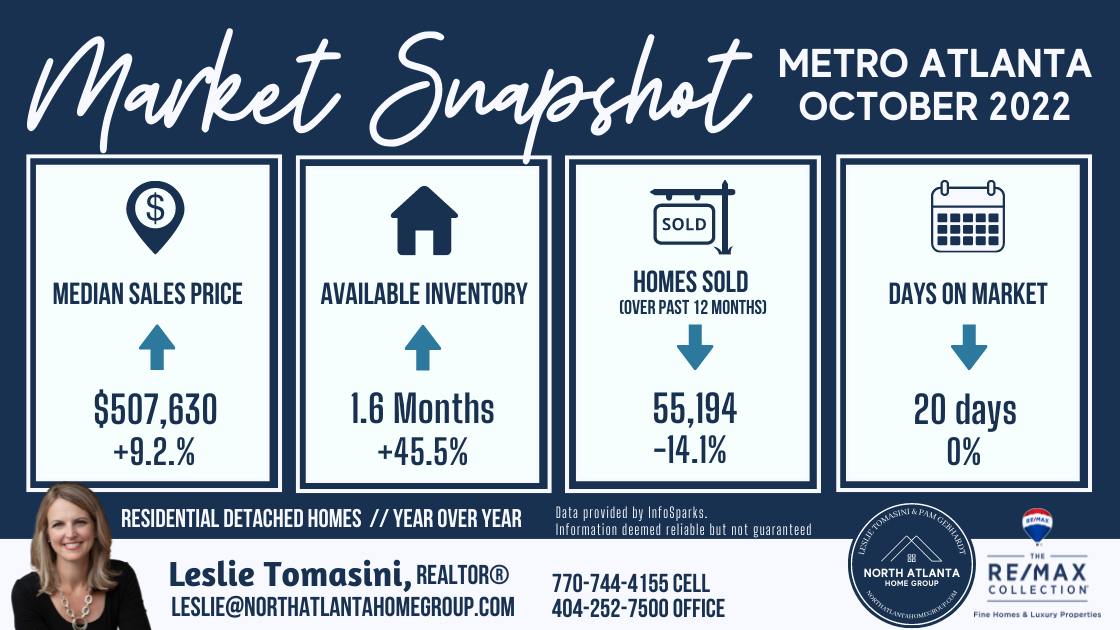 Real estate talk continues to focus on interest rates. While interest rates have increased faster than any of us thought possible, there are a lot of benefits to buying in this market from a consumer standpoint. One benefit is that the buyer is back to having control over the purchase process, which as a real estate professional, I think is extremely important. With that control you can negotiate price, closing dates, and repairs. And remember, the saying "Marry the home and date the rate" is true – you can leverage the power of being a buyer now and refinance your mortgage rate in the future.
As a seller in today's market, it is more important than ever to prepare your home to list. Whether it is completing a bathroom renovation, painting, or completing that "honey do list," we believe it is important to plan ahead so we can partner together to come up with a home sale plan. Remember, contractors are busy and the process from first contact to completed project always takes longer than expected.
If you have any questions on buying or selling in the Metro Atlanta area, please give me a call! I would love to assist you or anyone you know with any and all of your real estate needs.