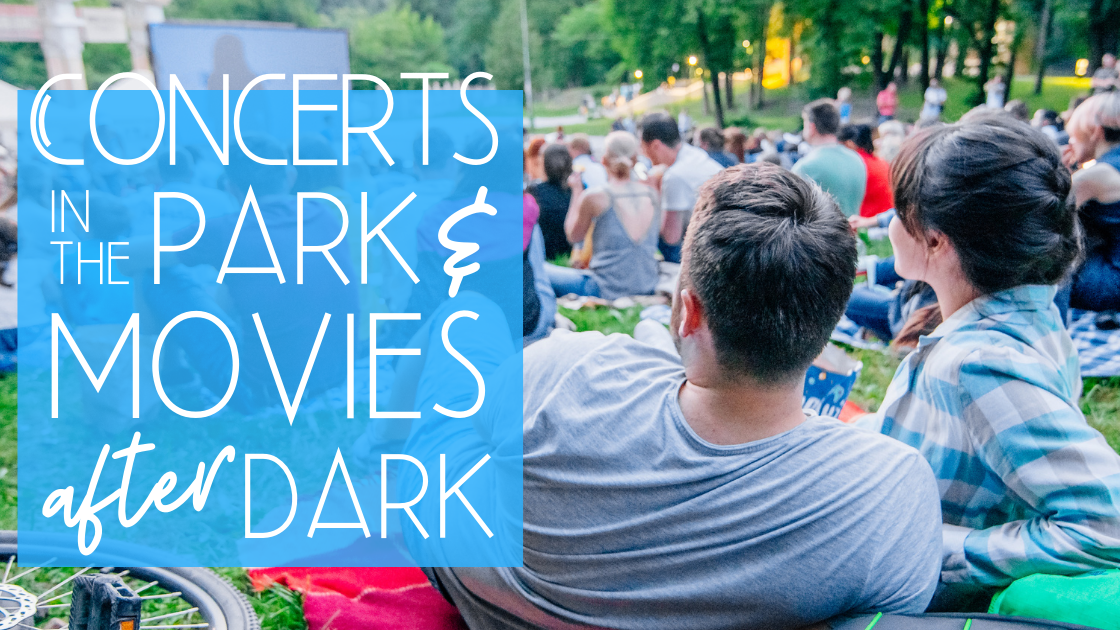 We are a month into summer, which is often a time when kids are itching for new summer entertainment while parents are looking to save a little money. Thankfully, the Metro Atlanta area offers an extensive array of outdoor movie and concert nights that are not only fun, but also inexpensive (some FREE)! Most of the events I listed below are catered towards families, but there are also a few that would be perfect for a date-night or evening out with friends.
Alpharetta/Cumming

Avalon Nights Live
: Unwind after a long week with live music in Avalon's Plaza every Friday through October 21st from 6 pm to 8 pm.
Home by Dark at Booke Street Park
: The beloved Alpharetta concert series returns this summer, taking place at 7:30 pm on the second Saturday of the month (June 11, July 9, Aug 13, and Sept 10).
Atlanta Symphony Orchestra's Concerts in the Park at Piedmont Park
: Bring a picnic and your friends and family to enjoy music under the stars as the Atlanta Symphony Orchestra returns to Piedmont Park's Oak Hill for two free concerts this summer. June 15th and June 22nd.
Sunset Sessions at Park Tavern
: Park Tavern's 21+ concert series event planned for every Sunday night now through September.
Friday Night Live Concert Series at Atlantic Station
: Every Friday night in June from 7 pm – 9 pm.
Screen on the Green at Atlantic Station
(6:30 – 9:30 pm)
June 9 – Dirty Dancing
June 23 – Luca
July 7 – Spongebob Squarepants movie
July 21 – King Richard
August 11 – Back to the Future
June 9 – Sing 2
June 16th – Clifford the Big Red Dog
June 23rd – Father of the Bride
June 30th – Mean Girls
July 14th – Cruella
July 21st – Jungle Cruise
Dunwoody
July 1st – Black Panther
August 5th – Lilo & Stitch
Duluth/Norcross

Fridays -N- Duluth
:
Duluth is the place to be on Friday night as both food trucks and live entertainment will take over Downtown Duluth! Every Friday now through September 16th from 6 pm – 9 pm.
Summer Concert Series Thrasher Park
: Enjoy the "sweet sounds of summer" in downtown Norcross and get ready for some serious fun at the Summer Concert Series, which runs May thru September in Thrasher Park from 7:30 – 9:30 p.m. June 10th, June 24th, July 8th, July 22nd, August 5th, August 19th, September 2nd.
Johns Creek/Peachtree Corners
Flicks on the Green (Town Center)
July 2 – Big Hero 6
August 6 – Megamind
September 3 – Captain America: The First Avenger
October 1 – Lego Batman Movie
Night Music (Town Center)
: Listen to up-and-coming local bands the second Saturday of the month now through October (June 11th, July 9th, August 13th, September 10th, and October 8th).
Summer Concert Series (Town Center)
: Enjoy live music from bands all over the country the last Saturday of the month, May through October. (June 25th, July 30th, August 27th, September 24th, and October 22nd).
Movies at Newtown Park
June 10 – Space Jam a New Legacy
July 8 – TBA
August 12 – TBA
Newtown Park's Summer Concert Series
: Doors open at 6 p.m. to allow for the public to set up chairs/blankets. Music begins at 7 p.m. August 6th, September 3rd and October 1st.

Roswell/ Sandy Springs
Music on the Hill (City Hall)
: Get ready to spread out your blanket on the lawn at City Hall, unpack your picnic, uncork a bottle, and unwind by listening to some of the best live music in Atlanta! Every second Friday of the month through September (June 10, July 8th, August 12th and September 9th).
July 1 – Sing 2
August 5 – Luca
Roswell Riverside Sounds Concert Series
: Head to Riverside Park for Roswell's longest running, free, outdoor concert series. Fourth Saturday of the month through October. (June 25th, July 23rd, August 27th, September 24th, October 22nd)