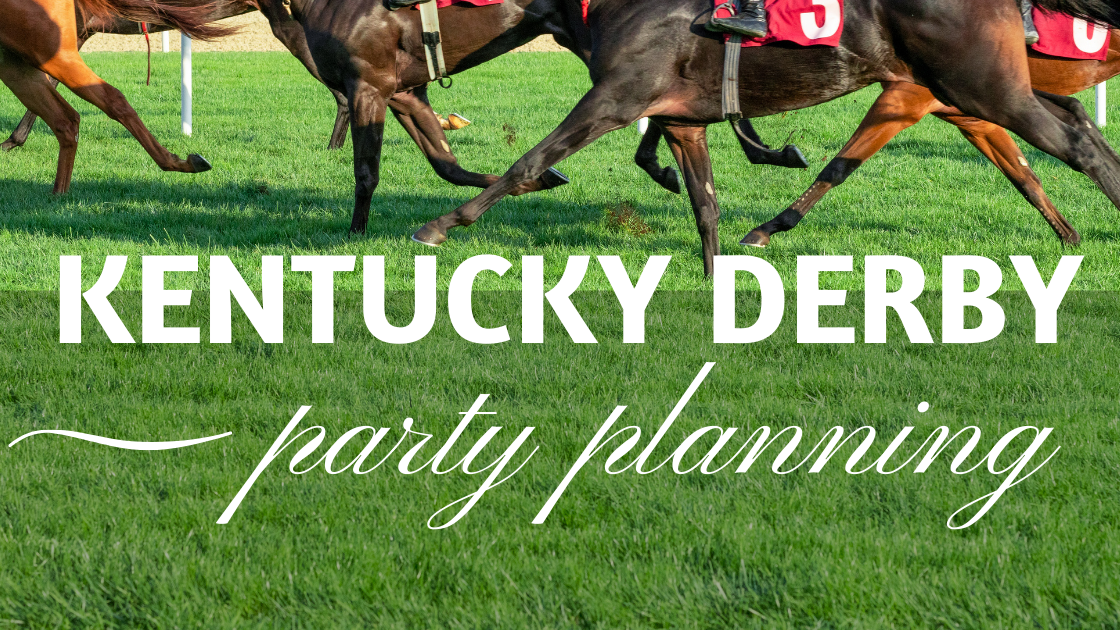 The 148th Kentucky Derby is this Saturday, May 7th. As we all know, the Derby is far more than a horse race, it's a long-standing tradition – and an excellent reason for a party! Whatever your budget or taste, there's no wrong way to celebrate the Kentucky Derby. So, break out the hats and Mint Juleps, it's time to start planning your perfect Kentucky Derby party!
1) How to Watch
NBC is home to the Kentucky Derby, providing comprehensive race coverage and analysis live on TV, NBCSports.com, the NBC Sports app and Peacock. The 2022 Derby will air on May 7 from 12 to 2:30 p.m. ET on USA Network and from 2:30 to 7:30 p.m. ET on NBC.

Follow along with the action through the Derby's social media—catch behind the scenes action of the races by following @kentuckyderby on Facebook, Twitter, Instagram, Snapchat, and Pinterest.

2) Recipes for Success
Better Homes and Gardens has a delicious, yet simple Mint Julip recipe that is perfect for Saturday's event. Looking for more ideas? The Kentucky Derby shares their favorite cocktail, mocktail, and food recipes here.
3) Party Games

You don't have to be a betting expert to have games at your Derby party. Below are a few fun Derby games that all attendees will enjoy. And if you don't want to use money, purchase a few simple gifts, candy, or gift cards for prizes.


Lucky Longshots
Bet which horse will finish last, instead of first
Apply the "last place wins" rule to the above games


The Derby Hat Draw
Ask each guest to contribute a sum of money (or m&ms or anything else you like) to a pool – or just spring for the pool yourself.
Put the names of all the Derby horses for a particular race in a hat.
Allow your guests to draw the name of a horse out of the hat.
Whoever has the name of the horse who wins the race wins the pool.