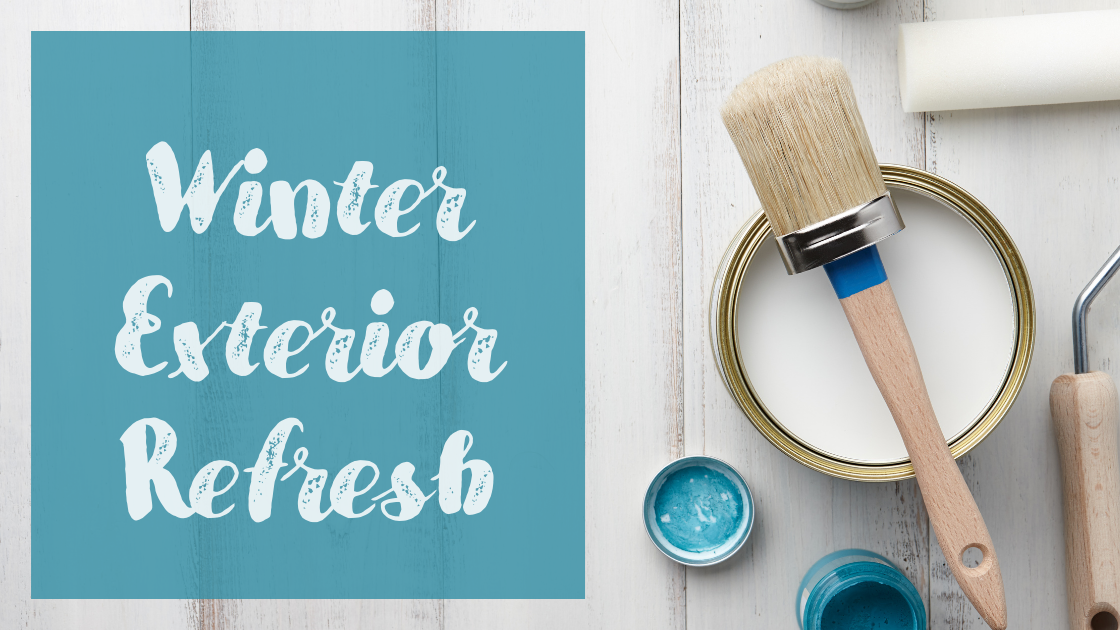 After the removal of holiday decorations and continuous bleak weather, it can be challenging to maintain curb appeal during the early months of the year. So what's a homeowner to do? Here are a few simple tips to help you spruce up your home's winter exterior.
Give your mailbox a mini makeover.
A mailbox makeover can do wonders for a home's overall curb appeal. Best of all, it can be done quickly at a low price point. Fresh paint, a new post cover, or garden details – search pinterest for endless ideas!
Focus extra attention on your front door.
Polish or replace exterior hardware (door knobs, door bells, house numbers, etc). Update light fixtures as needed, or simply give them a deep clean. A new doormat and/or planters can also make a big impact. And if you're really wanting to change things up, paint your front door a fresh, new color!
Keep outdoor lighting shining bright.
In addition to standard porch lights, consider adding landscape lighting to your home. While it will make your home look beautiful all year round, it will especially enhance your home's features during the winter months.
Don't slack on the basics.
Diligently tend to the basics to keep your home looking its best. Rake up yard debris on a regular basis. Routinely clear away exterior clutter. And keep fresh mulch/pine straw on garden beds. And of course, don't forget the power of pressure washing!
I hope you will find these tips helpful in warming up your home's winter curb appeal. If any tips inspired you to give your home a makeover, please let me know! I would love to see the before and after results of your hard work.