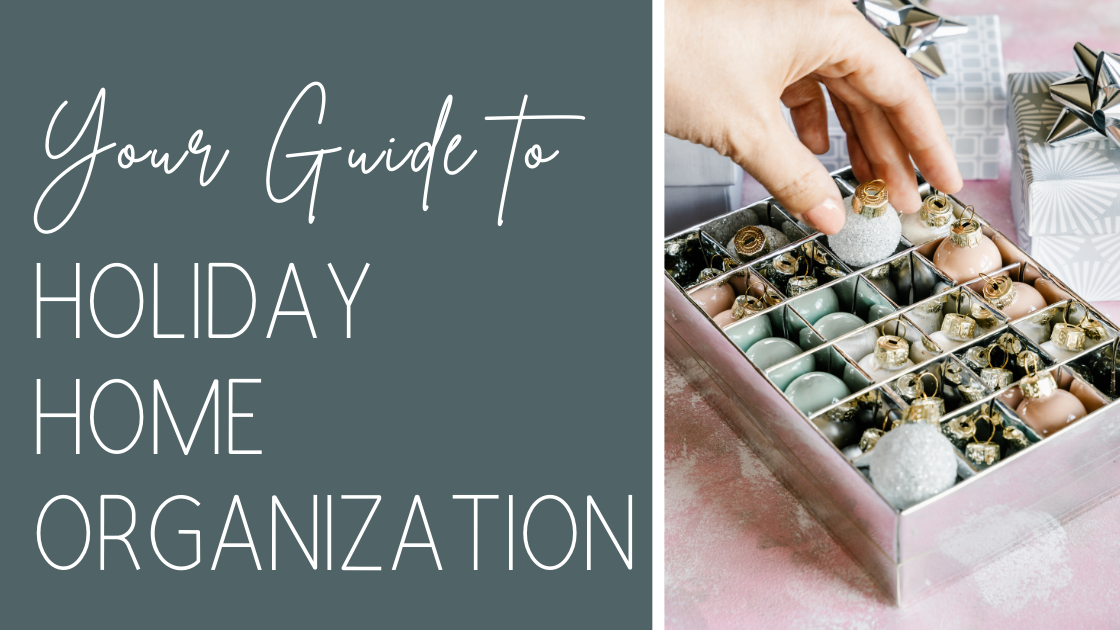 Most people love decorating their home during the fall and winter months. But by the time January comes around, the excess amount of holiday décor can feel overwhelming and out-of-control. If you're ready to reduce the amount of stress that seasonal décor can bring, take a look at the list below for a few helpful tips on how to tackle your home's holiday storage.
1.
Sort and Purge
: Before packing your holiday decorations away for another year, sort through and dispose of any decorations that are broken, damaged, or simply past their prime. Of course any items that can be donated should be, especially those that haven't been displayed in the past few years.
2.
Invest in Proper Storage
: Durable, functional storage containers are key to creating a stress-free storage environment. For example, sturdy containers with lids allow you to safely stack bins on top of one another. Color coded bins make holiday recognition a breeze (orange for fall, black for Halloween, green for Christmas, or blue for Hanukkah etc…). And specialty bins for string lights or ornaments reduce the risk of damage.
3.
Group and Label
: In addition to grouping items by holiday, store similar items of the same holiday together and clearly label each bin with a full list of contents. For example, for Thanksgiving/Autumn you may have one bin for tableware and another for candles and small indoor décor. Labels should be written in large, legible print and displayed on the outside of the bin in an easy-to-see area.
4.
Hang Wreaths
: Wreaths are a beautiful way to bring the joy of a holiday season to your home. The process of storing wreaths, on the other hand, is far from joyful and the furthest thing from beautiful. After all, their large size makes it hard to fit into standard sized bins, and specialty wreath containers can be expensive and awkward to store. A simple solution to this is to hang your wreaths year round! Whether on a large hook in a garage or closet (
as seen here
) or on individual hangers (
seen here
), hanging these items will do wonders for your space and sanity.
5.
Stash the Gift Wrap
: In addition to decorations, gift-giving holidays like Christmas and Hanukkah also require the storage of paper products like wrapping paper, cards, gift bags, tissue paper, and ribbon. To keep your day-to-day organization in order, don't store holiday specific items in your year-round gift wrap station. Instead, create a separate bin just for holiday gift wrap and store it with your other holiday decorations.