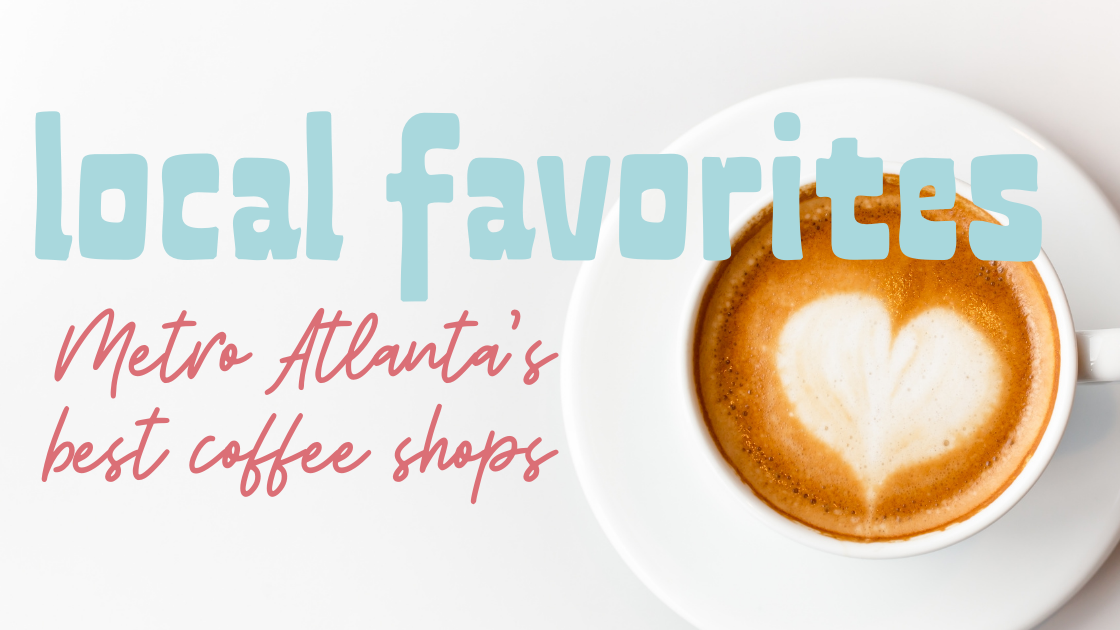 There's certainly no shortage of coffee shops in Atlanta, but I wanted to take the time to highlight a few 'local' shops that you may not have heard about yet. While highly rated, each of these shops are tucked away in a different section of Metro Atlanta – making them hard to spot if you're not a local. Did I miss any of your favorites?​ If so, please let me know so I can add it to my list!
Alchemist Trading Co. (Johns Creek): From their menu to the shop's whimsical design and decor, the Alchemist provides guests with a one-of-a-kind coffee experience. Featuring Dutch coffee, a delicious slow-drip style of cold brew, they also have coffee and tea themed floats and shaved iced creations.
Boulder Creek Coffee
(Lawrenceville): Located in the historic (and beautiful) Jule Oakes House, Boulder Creek Coffee offers an impressive food menu in addition to their wide variety of drinks. And with plenty of space inside, this two story home is the perfect spot to meet-up with a group of friends or to work remotely.
The Chastain (Chastain Park): If you're looking for a peaceful place to enjoy your coffee, this is the place for you! Set on the north edge of Chastain Park, The Chastain is the perfect combination of both a relaxed and refined bistro. Currently the shop is just open for mornings and evenings, but there are future plans to remain open for lunch.
Chattahoochee Coffee Company (Vinings): There are three different Chattahoochee Coffee Company locations in the Atlanta area (all of which are great), but the best view can be found at their Riverside shop. Located inside the Walton on the Chattahoochee apartment complex, the shop is only open to the public on weekdays (and even then you have to call for entry on the apartment complex gate pad). Hidden away on the bank of the Chattahoochee, this coffee shop is definitely worth the journey.

East Pole Coffee Co (Lower Buckhead/Midtown): A simple menu that packs a big punch, a large, inspiring space, and coffee beans roasted in-house are just a few of the reasons East Pole Coffee Company was recently named one of the 100 best coffee shops in the country by Food & Wine Magazine.

Fellows Cafe (Roswell): Serving coffee, breakfast, brunch, and lunch, Fellows Cafe in Roswell will fill any of your cravings. As an added plus, the cafe is based in a charming Victorian-era home on Roswell's Green Street.

Moonbird Coffee (Chamblee): Next time you're in Downtown Chamblee, head to the second floor of Southbound Restaurant and check out Moonbird Coffee. The space is cozy, the coffee and pastries are delicious, and there is plenty of space to work or chat with friends comfortably.