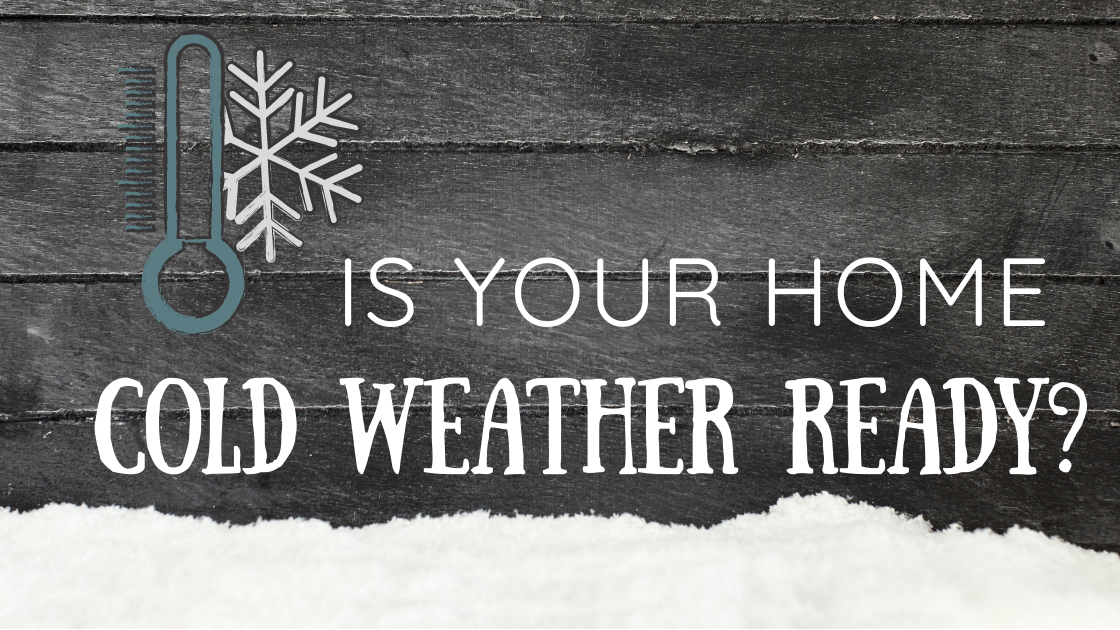 Winter is here! And to ensure your home stays safe if we experience snow or below-freezing temperatures, I've compiled a list of winter home precautions and preparations.
I hope you – and your home – have a wonderful winter season. Stay warm!
1. Clean Gutters: Blocked gutters prevent snow and ice from properly draining away from the roof and house foundation. Instead, the water may seep through your roof or into your home's foundation, causing water and flood damage.
2. Seal Drafts: Block cold air from entering your home (and warm air from escaping) by sealing any gaps around doors or windows. Inspect your basement, crawlspace and attic for any areas of heat loss and add insulation as needed.
3. Inspect Chimney: A dirty chimney is not only a fire risk, but also a health hazard due to dangerous gases and smoke. Therefore, it is recommended that chimneys be inspected annually and professionally cleaned as necessary.
4. Monitor Pipes: Outside faucets need to be drained and shut off before temperatures reach freezing. On especially cold nights, open cabinet doors to allow warm air to reach the pipes underneath and allow the faucets to drip.
5. Prepare for Extremes: In Georgia, there's the risk that a snow/ice storm could shut down the roads for a few days. To prevent fighting the crowds at the local grocery store, keep a designated supply of non-perishable food and water, candles, batteries, portable phone chargers and radios.
And, while you're preparing your home for the cold weather, don't forget about your car. In addition to your routine car emergency kit, keep your gas tank at least half full and travel with extra water, blankets, cat litter, ice scrapper, cell phone charger, and flares.