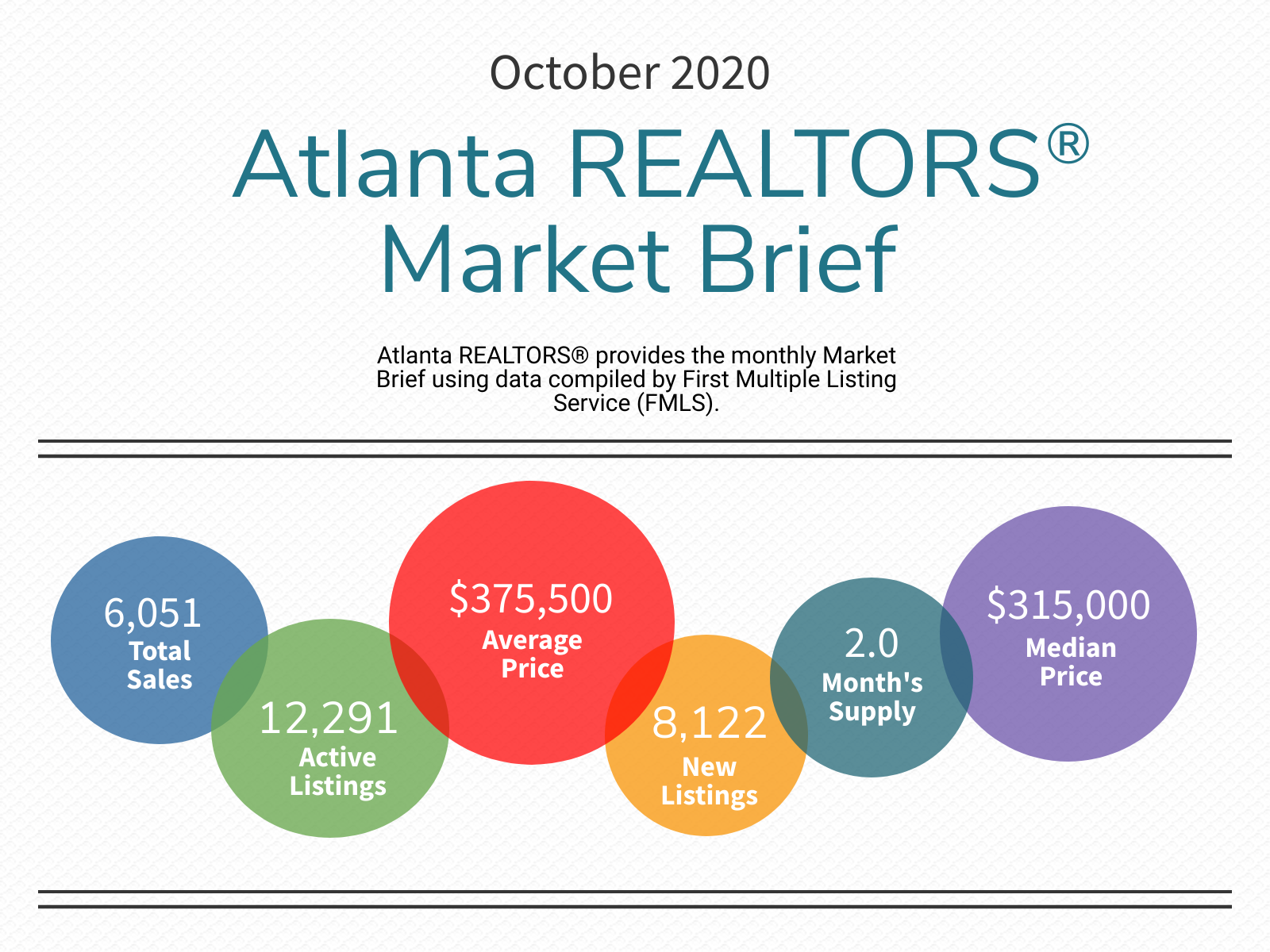 Demand
: October residential sales were at 6,051, a decrease of 3.3% from the previous year.
Price
: Average and median sales prices continue to gain traction and outpace 2019's figures, with positive gains. The median sales price in October was $315,000, an increase of 19.8% from last October. The average sales price was $375,500, up 16.8% from the previous year.
Supply
: Atlanta area housing inventory totaled 12,291 units in October, a decrease of 36.9% from October 2019. New listings totaled 8,122, down 9.5% from October 2019 and down 4.7% from the previous month. The month's supply over a 12-month period decreased to 2.0 months.
A Word from 2020 Atlanta REALTORS® President Jennifer Pino:
"The Metro Atlanta market continues to see strong activity as a result of extremely low interest rates and changing buyer needs", reported Jennifer Pino, President of the Atlanta REALTORS® Association. "As a result of high demand and the ongoing issue of low inventory, the average sales price for the area has increased by 16.8% to over $375,000."
"As we move into the winter months, interest rates do not appear to be changing and we expect that inventory will remain at these low levels. With demand projected to remain strong, these factors should continue to put upward pressure on the average sales prices over the next few months."
The data in this report was compiled by First Multiple Listing Service (FMLS). For more information on details of this month's report, please contact the Association at 404.250.0051.
*Each month, the numbers reported for the previous month are updated to reflect additional recordings.