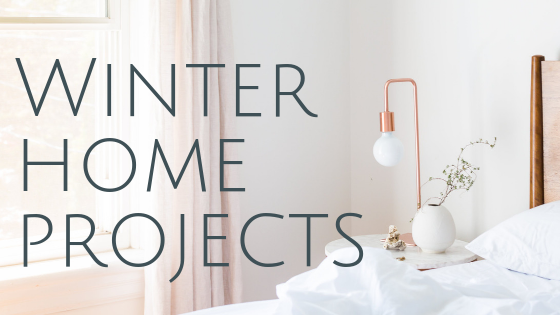 When it comes to tackling home projects, many homeowners think of winter as the off-season. But, the cold weather just means now is the best time of year to knock out a few simple indoor updates.
Lighting and Ceiling Fans: Are there light bulbs that need replacing, or lighting fixtures that would benefit from a meticulous clean? Have you been eyeing new lighting to replace some of your home's outdated fixtures? Take a walk through your home, room by room, and ask yourself these questions while also paying close attention to the overall lighting needs of each space. Need some inspiration? Visit Freshome's lighting guide for home lighting tips and tricks.
Walls and Trims: Ready to change the look of a room? Start by dressing up the walls with beautiful art, large mirrors, family photographs, or visual-appealing wallpaper. Then, turn your attention to the room's trim and baseboards – working out any marks or scuffs with Magic Erasers. If they still look dingy, a quick paint touch-up will do wonders to revive the trim.
Bathrooms: New fixtures, hardware, and linens are quick, inexpensive ways to upgrade the overall feel of a bathroom. And to get your bathroom looking extra fresh and clean, consider reviving your tile with a thorough deep clean, re-grouting, or resealing.
Windows: Brighten a room with new window treatments, whether that be curtains, blinds, or shades. A common interior design trick is to hang curtains "high and wide" to create the illusion of high ceilings and a bigger space. Not sure what length of curtains would work best in your home? Stylist Emily Henderson provides an in-depth tutorial here, which also includes links to affordable pre-made curtain options.
Unfinished Spaces: Is there a space or room in your home that you have been thinking about updating? Maybe it's refinishing your basement, installing closet shelving, or converting your guestroom into a home office. Big or small, get a head start on the project by initiating the planning process now – i.e. create a design mood board, reach out to friends for referrals, or solidify your budget.
And remember, as your trusted real estate advisor, I would love to answer any questions you have regarding home projects as well as provide referrals to my trusted resources.