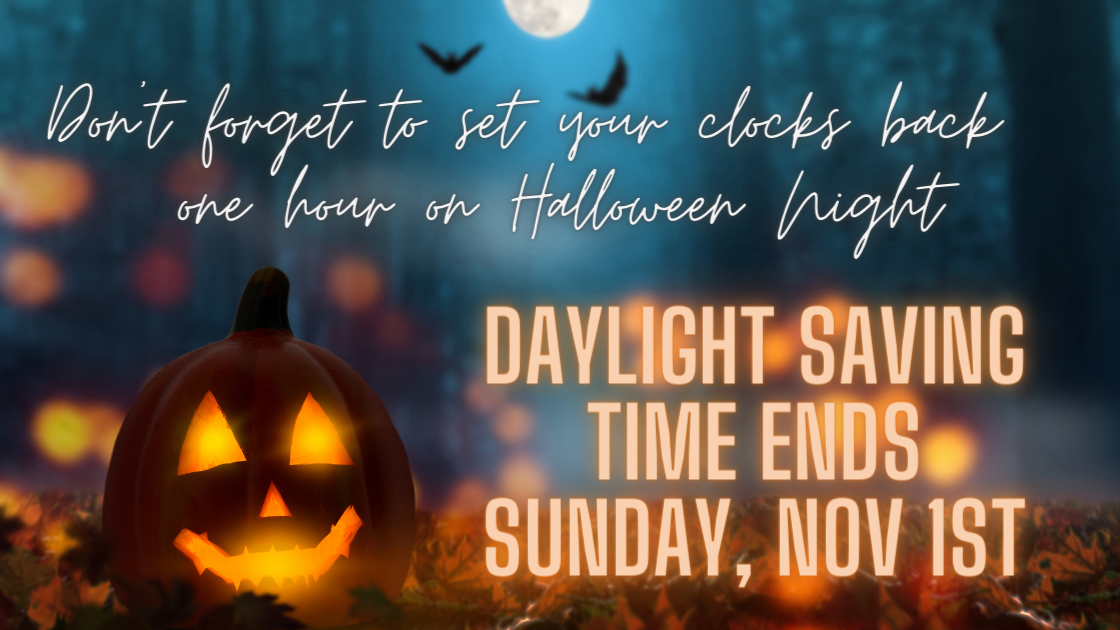 It's that time again! Clocks officially turn back 1 hour this coming Sunday, November 1st at 2 a.m. So before heading to bed on Halloween night, set your clocks back and enjoy that extra hour of sleep!

Generally the fall time change is easier on the body since an hour of sleep is being 'gained'. But there are still subtle adjustments that your body must make to assimilate to the new routine. To help you and your family make these adjustments, WebMD and Parents.com offer useful tips on how you and your family can prioritize sleep health with the time change.

And speaking of seasonal change, now is also a great time to prepare your home for the upcoming temperature changes. Not sure where to start? You can view my list of recommended fall maintenance tips here.