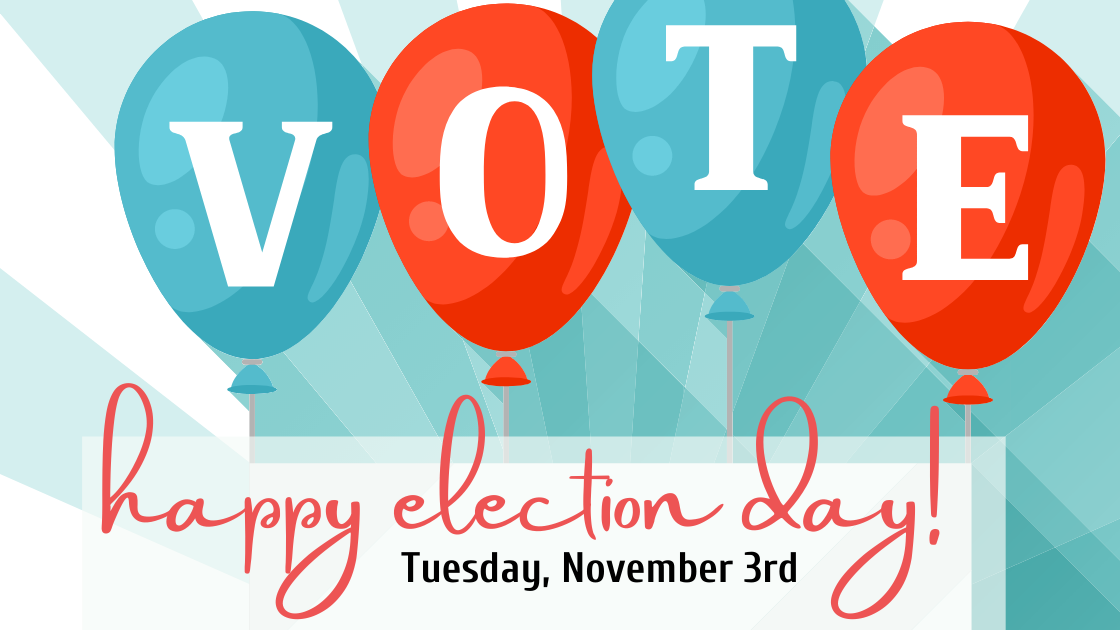 Early Voting will be available through Friday, October 30th. You can view your county's early voting locations and hours of operation by visiting the Secretary of State's website.
After October 30th, all voting must take place on Tuesday, November 3rd at your designated poll place. Before heading out to vote, verify your designated poll location by visiting the My Voter website.
Polling places are open on Election Day from 7:00 a.m. to 7:00 p.m. If you are in line by 7:00 p.m., you are allowed to cast your ballot.

Don't forget you will need to provide one valid form of identification (license or passport). Masks are strongly encouraged. It's not required, but if you are concerned about exposure you may also want to pack a pen and your own hand sanitizer.