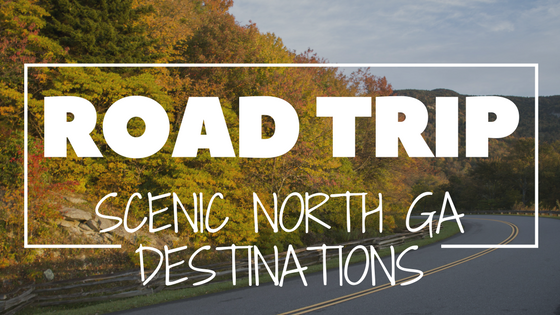 The vibrant colors of North Georgia in the fall provide a must-see backdrop for some of the best sight-seeing spots in our state. Since the colors usually peak at the end of October, I've compiled a list of some favorite scenic destinations so you don't miss this season's display.
Due to COVID-19, many state parks are limiting the number of visitors, so please visit park websites prior to your trip.
Brasstown Bald: Being the tallest peak in Georgia, Brasstown Bald offers a breathtaking view of the fall colors from 4,784 feet above sea level. And, you can continue along the Russell-Brasstown Scenic Byway to take in 40+ miles of continual beauty.
Not far from there you will find Helen – an Alpine village in the midst of the Northeast Georgia mountains, nestled right beside Unicoi State Park. And just a little west from there is Vogel State Park, which is seated at the base of Blood Mountain.
If you're looking to take in the fall colors from foot, Tallulah Gorge State Park is the spot for you. Hiking trails and bike paths surround this almost two mile long and 1,000 feet deep canyon – said to be the most beautiful in the eastern U.S.
Or you can head to Amicalola Falls, the tallest cascading waterfall in the southeast. If you're feeling adventurous, take the trail and staircase to climb to the top of the 729 foot waterfall. Or you can opt to take in the fall scenery from the more accessible pathway.
Lastly, the Blue Ridge Scenic Railway allows you to experience the sights, sounds, and colors of the Chattahoochee National Forest from a restored passenger rail car. This is a popular expedition for visitors, so it is always recommended to book tickets in advance.