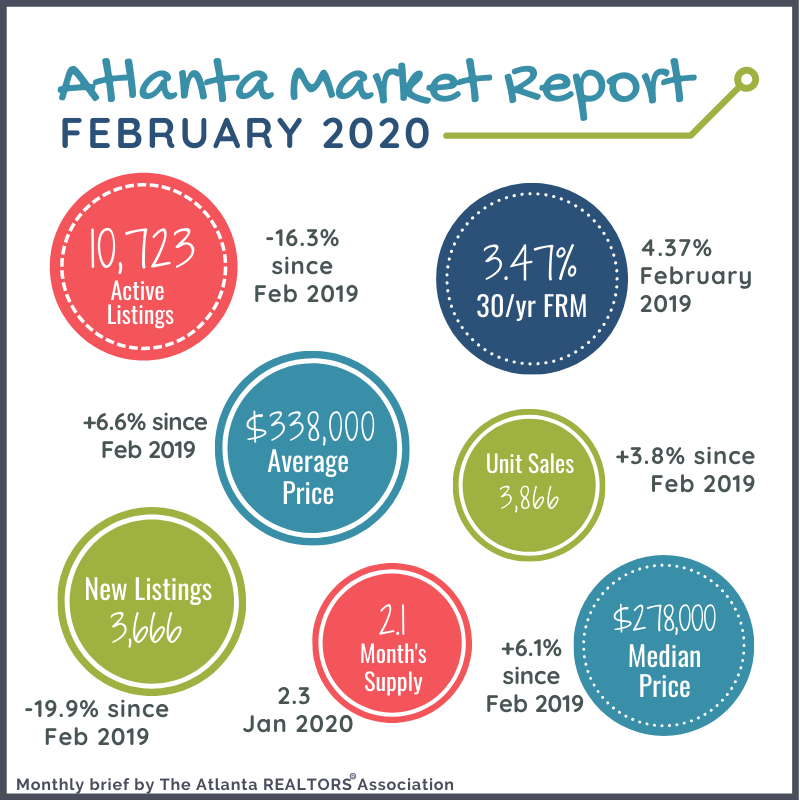 Demand: February residential sales were at 3,866, an increase of 3.8% from the previous year.
Price: Average and median sales prices continue to gain traction and outpace 2019's figures, with positive gains. The median sales price in February was $278,000, an increase of 6.1% from last February. The average sales price was $338,000, up 6.6% from the previous year.
Supply: Atlanta area housing inventory totaled 10,723 units in February, a decrease of 16.3% from February, 2019. New listings totaled 3,666, down 19.9% from February, 2019 and down 12.1% from the previous month. The month's supply over a 12-month period decreased to 2.1 months.
The data in this report was compiled by First Multiple Listing Service (FMLS). For more information on details of this month's report, please contact the Association at 404.250.0051.
*Each month, the numbers reported for the previous month are updated to reflect additional recordings.
Wednesday, March 25, 2020